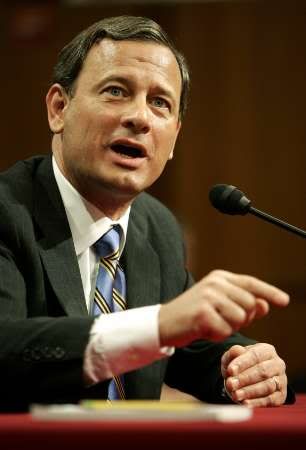 When Chief Justice John Roberts Jr. said the Supreme Court would not formally adopt a code of ethics that is binding on lower court judges, he said he and his colleagues would keep following the rules that other judges follow when it comes to accepting and reporting on outside income, honoraria, and gifts.
On Tuesday, Justice Roberts gave his explanation in a letter to five Democratic senators. He alluded his year-end report on the judiciary, according to a Washington Post article, and to a 1991 ethics resolution adopted by the court:
"As you requested, we will make the 1991 resolution adopting the Judicial Conference regulations on gifts and on outside earned income available to the public. But for the reasons explained in my year-end report, the Court does not plan to adopt the Code of Conduct for United States Judges through a formal resolution."
The resolution is available by clicking here.
In his year-end report, Justice Roberts wrote that the justices justices consider the code as the "starting point and a key source of guidance" for themselves. Congressional efforts to force the matter would raise separation-of-powers issues, he wrote.
Sen. Patrick Leahy, chairman of the Senate Judiciary Committee, and four colleagues had written Justice Roberts and said if the court followed the code, why not adopt it.
Disappointment was voiced by one group advocating greater disclosure, according to a CNN report. "The Supreme Court is the highest court in our land and should be held to the highest ethics standards, not the lowest," said Common Cause President Bob Edgar. "This is yet another disappointing sign from the Roberts Court that it considers itself above the laws and rules the rest of us must abide by."
Supreme Court ethics mushroomed as an issue after the justices agreed to hear a highly contentious case challenging President Obama's federal health care law. Two justices have been urged to step aside from participating in the case by activist groups; the justices have declined to recuse.
In November, Justice at Stake issued a statement urging Justices Elena Kagan and Clarence Thomas to voluntarily explain their decision not to recuse from the case. For more coverage on recusal and the Supreme Court, see Gavel Grab.