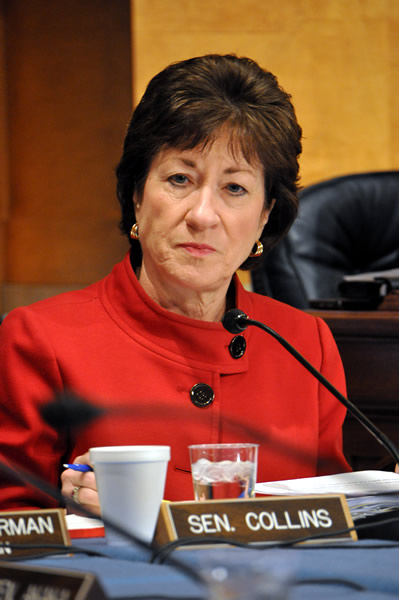 Sen. Susan Collins, R-Maine, has asked Senate leaders "to move forward expeditiously to schedule votes on non-controversial judicial nominees who have bipartisan support," in particular the nomination of William Kayatta of Maine to a federal appeals court.
Sen. Olympia Snowe of Maine, a fellow Republican, supports the request for a floor vote on Kayatta's nomination, according to an article in The Forecaster.
In a letter dated Tuesday, Collins praised Kayatta. "Bill has a stellar record, the highest (American Bar Association) rating, the full support of Maine's Republican Senate delegation," she wrote. "There should be no reason to delay a Senate vote on his nomination any further."
Before release of the letter, there had been rumblings that the lame-duck session of the Senate would be asked to consider votes on a number of pending federal judicial nominees. A publication that follows Capitol Hill closely said a "nominations battle" may be renewed.
The article in Roll Call reported, "Senate Democrats could be on a collision course with Senate Republicans when it comes to using the lame-duck session to confirm 19 judicial nominations that have been held up this Congress."
In Huffington Post, Nan Aron, president of the Alliance for Justice, wrote that with Election Day past and President Obama re-elected for a second term, "The excuses for inaction are gone. …  It's time for a vote on all of these nominees so that our federal courts can have enough judges to do the hard work of American justice."
Last week, Justice at Stake asked Senate leaders to take "prompt action" on all pending judicial nominees and urged bipartisan cooperation to schedule and hold up-or-down votes during the Senate's lame-duck session. See Gavel Grab for more.