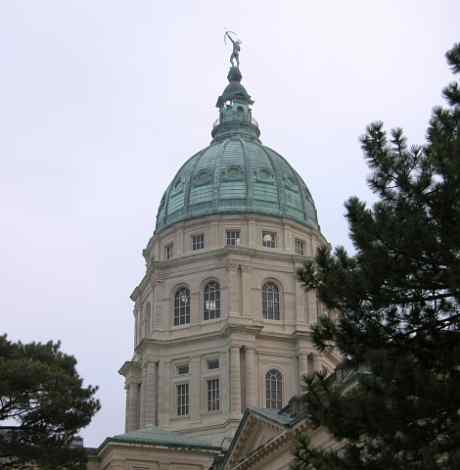 The Kansas Senate plans to vote next week on a proposed constitutional amendment to end the state's merit-based system for selecting Court of Appeals and state Supreme Court judges.
A proposal approved by a Senate committee on Thursday would eliminate an existing judicial nominating commission and give the governor unfettered power to pick the top judges, subject to Senate confirmation, according to an Associated Press article.
Sen. David Haley, ranking Democrat on the Senate Judiciary Committee, criticized the proposal as representing a "quantum leap" from the exiting merit-based system adopted in 1958, which he said has largely kept politics out of the appellate courts.
Critics of the current system, which uses a judicial nominating commission to recommend qualified candidates to the governor, complain that it is undemocratic because the panel has five lawyer members, chosen by other attorneys, and four non-lawyer members.
The Senate measure is similar to a version approved by a House committee (see Gavel Grab). But the House version would bring the ballot item before voters — if passed by both chambers of the legislature — in November 2014, and the Senate version would have voters consider it at the next scheduled statewide election, no later than the August 2014 primary.
In a subscription-only Wall Street Journal commentary,  Collin Levy favored reducing the influence of the state bar association in Kansas and took a swipe at Justice at Stake over a poll it commissioned. The poll showed a strong majority (61 percent) of Kansas voters opposed to rewriting the state Constitution to change the process for choosing Kansas Supreme Court justices (see Gavel Grab).