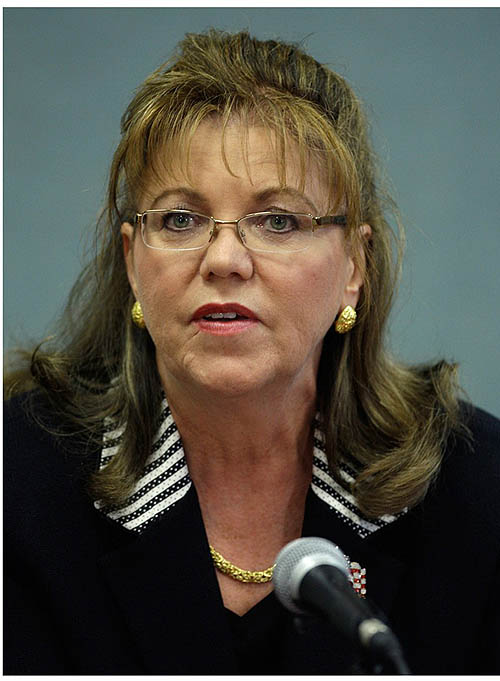 Former Pennsylvania Sen. Jane Orie's ex-chief of staff, Jamie Pavlot, testified this week that Orie ordered her to follow any instructions on campaign work from sisters Joan Orie Melvin (photo), a judge, and Janine Orie, the judge's aide.
Pavlot said Orie told her "you need to follow that as though I were telling you myself," the Associated Press reports. Now-suspended Justice Orie Melvin is currently on trial for alleged misuse of state paid staff to run her 2003 and 2009 election bids to the state's highest court.
Pavlot has been granted immunity in the case in exchange for her testimony, says the Pittsburgh Post-Gazette. She said political work was happening at the former legislator's office "for all the years that I was employed." Ex-Sen. Orie is now in prison.
During her testimony, Pavlot mentioned that the senator's staff would sometimes receive paid time off in exchange for campaign work, and that she received instructions from Orie as well as her sisters.
The article notes that an investigation began in 2009 when a University of Pittsburgh intern reported the political activity to the state attorney general's office, and eventually the district attorney.
Orie Melvin's attorney declared on Monday that his client was innocent of all charges (see Gavel Grab).