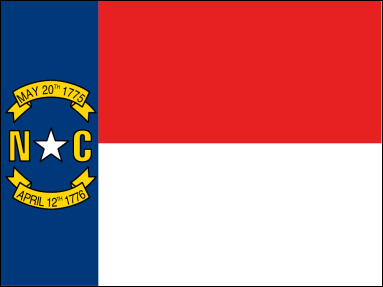 New North Carolina polling data, collected by a GOP-leaning company and conducted for Justice at Stake and other groups, shows strong popular support for the state's public financing program for appellate court candidates. The program is targeted by critics for elimination.
A survey conducted by The Tarrance Group found 68 percent of voters said they would be less inclined to back a legislator who, according to the polling company, "supported an electorate system where money would have a greater role in judicial elections," the (Raleigh) News & Observer reported.
Also commissioning the poll were the North Carolina Voters for Clean Elections and the Piper Fund.
A Salisbury (N.C.) Post editorial argued for preserving the public financing program, and it cited the following data from the poll:
"A poll … found that 67 percent of Republican women appreciate that the judicial financing program has helped more females get elected to the state's top courts. A majority of GOP women voters — 57 percent — also say they're less likely to vote for lawmakers who would end the public financing option — as looks increasingly likely — and open up the campaign fund spigot in judicial elections."
Goals of the pioneering program have included greater diversity on the bench and reducing potential conflicts of interest that might occur when a judge hears cases involving  someone who gave money to his or her campaign. The editorial concluded by remarking on the program's success:
"Public funding for judicial elections has helped candidates who otherwise couldn't have mounted successful runs. In the process, it also has helped keep the taint of big-money politics out of statewide judicial contests. Republican legislators shouldn't ignore that track record — or the support the law has among voters of both parties."
For the first time, a majority of North Carolina's Supreme Court justices are women, and all of them participated in the public funding program, according to The Progressive Pulse, a blog of NC Policy Watch.
Liz Seaton, acting JAS executive director, said, "Ten years ago, North Carolina wisely put in place a system designed to reduce the risk of out-of-control spending on judicial elections. The public financing system is popular, and the polling numbers show that voters care and that legislators who ignore that do so at their peril."
"This confirms what we knew all along, which is that voters in North Carolina get it," said Melissa Price Kromm, director of NC Voters for Clean Elections. "They know that the program has meant more opportunities for talented women and minorities to get on the bench, and they know that doing away with it means the voices of ordinary people would be drowned out in judicial elections by special interests and political parties. The poll proves that voters care enough about judicial public financing to take their concerns with them to the ballot box."